Is it just us, or are more and more big names taking over the television circuit these days? Here are the names we're most shocked to see heading some new titles
The big names of Hollywood aren't alien to the world of television. Oftentimes, the transition happens from television to the big screen, as seen in the cases of stars like Katherine Heigl (Grey's Anatomy), Jessica Alba (Dark Angel) and Jennifer Garner (Alias). Thus, television always seemed to have a clean break from the likes of Hollywood, where there Hollywood was the ultimate goal to fame and success.
But today, it seems to be the other way round. More and more A-listers have gradually hopped onto long-running series, such as Kerry Washington on Scandal, Claire Danes on Homeland, and Viola Davis on How to Get Away with Murder, but many of these names have previously established some sort of relationship with the television world. Other A-listers, like Kevin Bacon (The Following) and Kevin Spacey (House of Cards) have began to get comfortable the television circuit since 2013.
But in the past year, the names have increased, and more and more A-listers have began to dominate various awards categories for television series. Here are the ones that took us by most surprise:
Kirsten Dunst, Fargo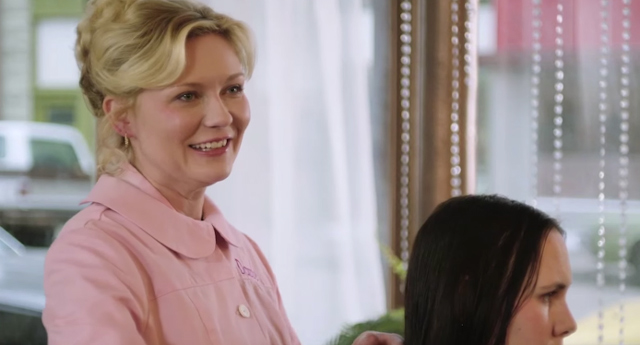 Kirsten Dunst has pretty much been an A-lister her whole life. A child actress (Jumanji) turned teenage sweetheart (Bring It On), turned damsel in distress (Spider-Man), you wouldn't expect to see Dunst's name roll up on the credits for Fargo, a new television series based on the 1996 film of the same name. Recently nominated for her role in the dark comedy series, Dunst had joined the cast in its second season, as Peggy Blumquist, for which she was nominated for best leading actress in a series.
Halle Berry, Extant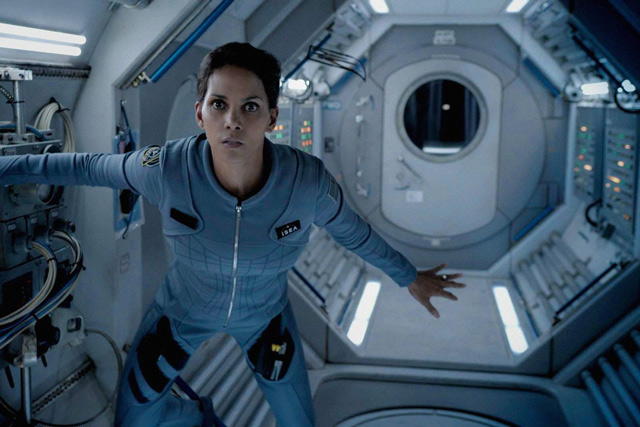 Did you know that Halle Berry has been on a sci-fi thriller series since 2014? Neither did we. Berry stars in the title role, as an astronaut - Molly Woods - who becomes pregnant while on a 13-month solo mission in space. She hasn't quite been recognised for her first television venture in over two decades, although she was most recently nominated for awards for her role in the sort-of sci-fi, action film franchise X-Men: Days of Future Past, where she appeared onscreen for less than two minutes.
Jamie Lee Curtis, Scream Queens
Jamie Lee Curtis could more or less be considered a Hollywood staple, with numerous roles ranging from romantic comedies to action films. It turns out that the actress isn't a stranger to television series, having appeared for several episodes in NCIS and New Girl. But most recently she's been getting a lot of action for her role as Dean Cathy Munsh in the new comedy horror series Scream Queens, where she recreated an original scene from Psycho, in which her mother Janet Leigh laid down one of the most iconic screams in Hollywood history.
Queen Latifah, Bessie
Queen Latifah is probably one of the most multi-talented actresses walking the red carpets right about now. Not only does she have an extensive background in music; her presence - which crops up rather randomly in film, most often as a sassy word of advice or two - on the big screen seems to be a staple. It's probably the least surprising then, that the actress appeared on the television movie Bessie, playing the late, great Bessie Smith, who was a legendary blues performer in the 20s' and 30s'. Latifah also picked up a Golden Globe nomination for the role in this year's awards show.
Every main cast member in True Detective
True Detective knew it would hit gold once it first kicked off in 2014. Matthew McConaughey first took the title role as Detective Rustin Cohle, while Michelle Monaghan played the female lead Maggie Hart. Season two rolled around and the series decided to take things up a notch, signing on Colin Farrell and Vince Vaughn onto detective roles. And then freaking Rachel McAdams - known for her extensive string of bitter-sweet fluffy comedies - signed on as a female detective. And so did Taylor Kitsch, as an officer. Yeah, there really isn't really any sanctity left on television anymore with A-listers filling up all the spaces.  
Related stories: 
Upcoming movie remakes that are in the works
It's true! 'Friends' will finally be reuniting this February