From dynamic duos to style tribes, here's a run down of those who look better when they style together.
Since the debut of Taylor Swift's ever growing #GirlSquad, power groups have been all the craze and goals of many. Inspired by such, we hunt down the best of power couples, fashion packs and families who never fail to make a fashion statement when they're together. 
Most stylish sisters: The Olsen Twins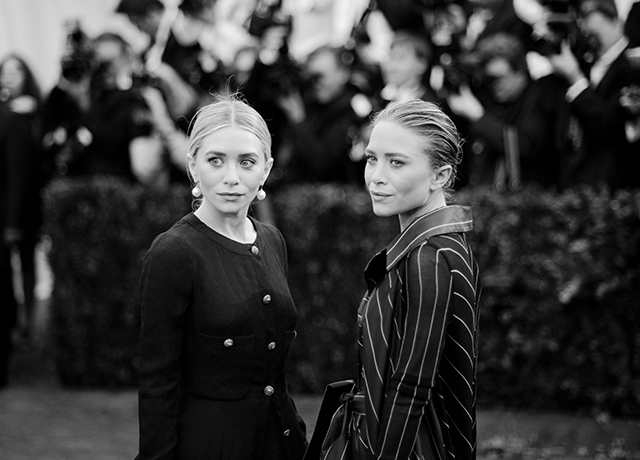 America's sweetheart twins have come a long way from their matching ensembles during their movie days to now being the designers behind successful fashion labels Elizabeth & James and The Row, which is set to show at the upcoming Paris Fashion Week this year. Apart from being awarded 'Womenswear Designer of the Year' for The Row at the 2012 and 2015 CFDA fashion awards, the Olsen twins never fail to catch our attention with their unique frocks both on and off the red carpet. Although the Olsens are undoubtedly the trendiest twins, we dare say they also rule as the most stylish sisters to-date.  
Best fashion pack: The Russian Mafias/ Czarinas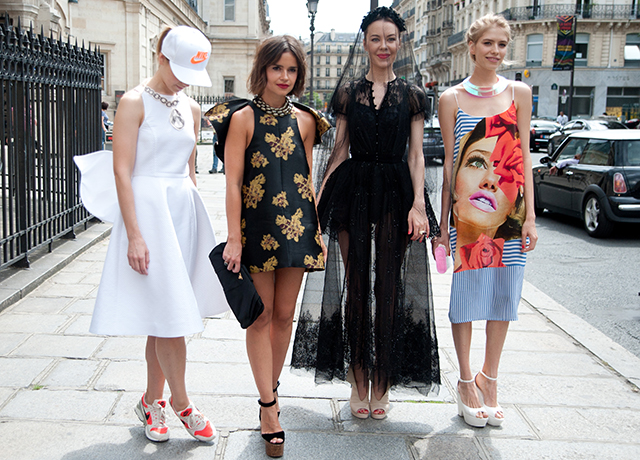 Dominating street style with their unequivocal flair for fashion, these Russian 'It' girls have sparked the interest of fashion photographers such as Tommy Ton, making their presence at fashion shows impossible to go unnoticed. The Czarinas comprise of Buro 24/7 founder Miroslava Duma, fashion designer Ulyana Sergeenko and model Elena Permoniva. The trio are often joined by fashion designer Vika Gazinskaya and occasionally seen with stylist and fashion editor Anya Ziourova and model Natalia Vodianova.
Best dressed couple: Olivia Palermo and Johannes Huebl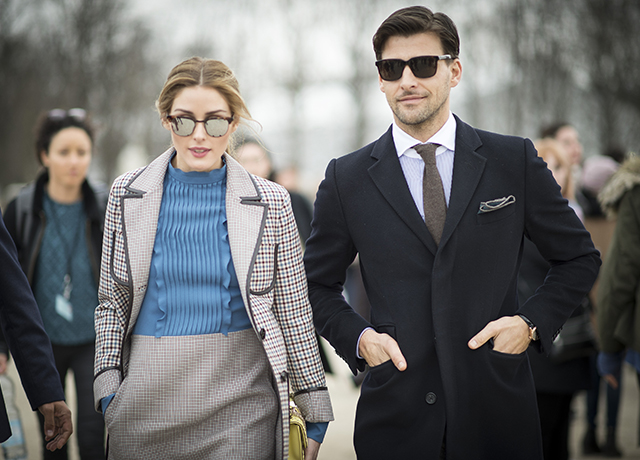 It's easy for a guy to be overshadowed by his fashionable partner but this couple has managed to dress in a way that complement one another. Aside from their model-like features, their shared ability to look immaculate every time they step out together makes them the perfect match. The couple's wedding last June has been arguably one of the most talked about events when the stylish duo made a statement with Palermo's three-piece Carolina Herrera ensemble and Huebl's all-white Marc Anthony Hamburg suit and shirt. 
Most stylish all-girl squad: Taylor Swift & Co.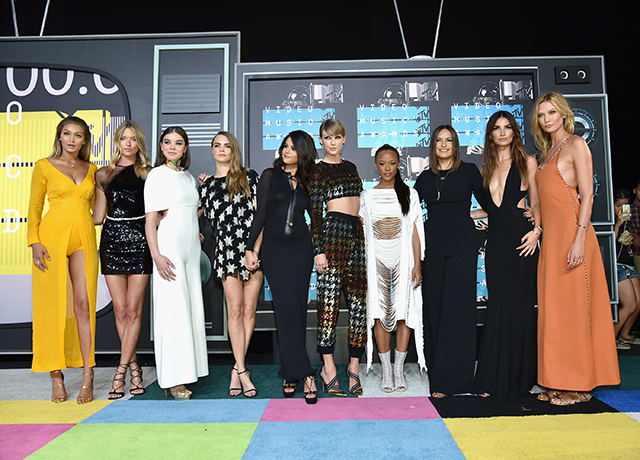 Whether at the VMAs, on stage at the 1989 tour or simply hanging out at her mansion, Taylor Swift and her crew are walking visual definition of #SquadGoals. What started out as an adorable friendship with supermodel best friend Karlie Kloss has since expanded to include all-star celebrities and models including Selena Gomez, Martha Hunt, Gigi Hadid, Lily Aldridge, Cara Delevingne and more. Especially with the ongoing buzz surrounding Swift's award-winning video Bad Blood, everyone is just dying to be part of her style squad. 
Most fashionable family: The Beckhams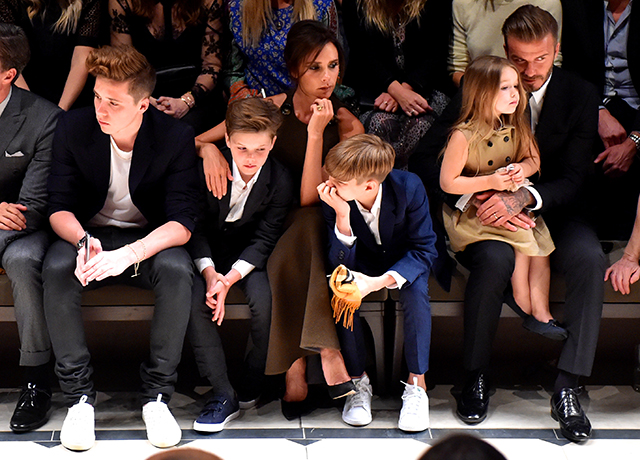 It's been long established that Posh and Becks are one of the ultimate style power couples to grace the industry, however now with their four children, it's apparent that style runs in the family. Whether spotted at the front row of fashion shows next to Anna Wintour or supporting their favourite team at a hockey match, the Beckhams never cease to showcase their impeccable style (even Harper!), making them undisputedly one of the most stylish families of the century.