Wondering where to get your next scoop of creamy goodness? Take a look at our roundup of some of the best spots in Kuala Lumpur and Petaling Jaya

Put your hands up if you love all things ice cream. You can put them back down because it's time to scroll and decide on your next location of sweet indulgence. Many of these gelato and dessert spots in Kuala Lumpur and Petaling Jaya are homegrown Malaysian brands—further enforcing the delicious fact that Malaysians really enjoy savouring ice cream.
The dessert is perfect on a really hot day and works when you need a little help on a bad day. Whether you're a fan of gelato, soft serve, sorbet, locally-inspired creations, or vegan ice cream, the roundup has it all. 

1. Kind Kones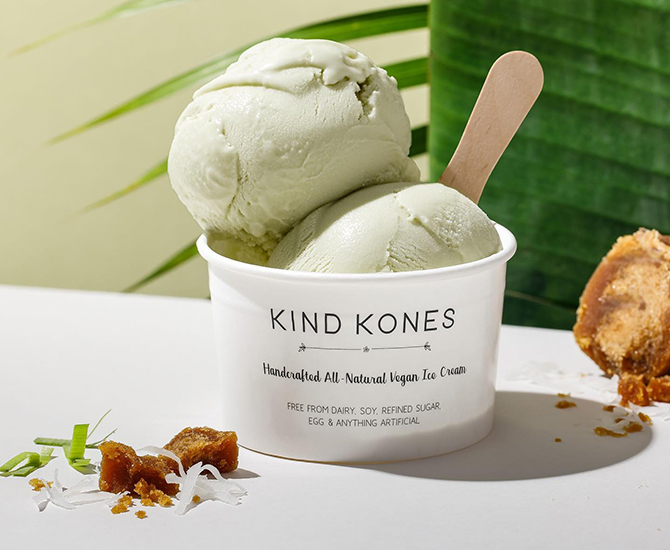 The company specialises in all-natural vegan ice cream. Options here are mostly gluten-free and are all free from dairy, egg, refined sugar, as well as other artificial additives. Flavours include the likes of Charcoal Vanilla, Keto Chocolate Sorbet, Pandan Gula Melaka, Salted Caramel Macadamia, and Tiramisu.
Website | Facebook | Instagram
2. Joy St.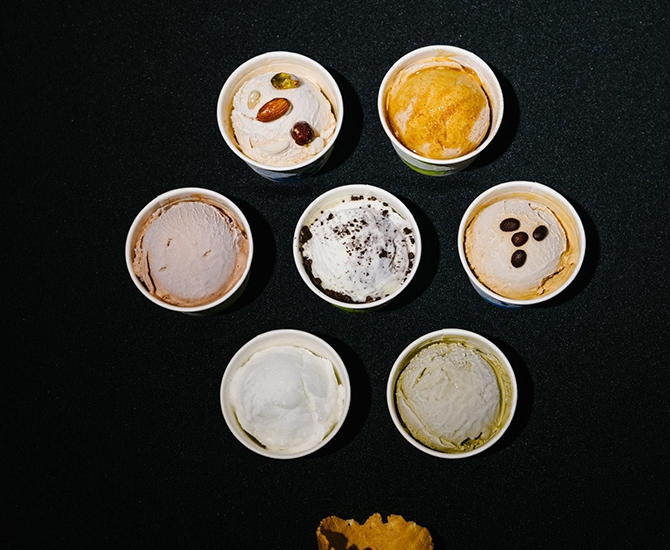 The Bangsar-based brand serves authentic Italian gelato. Available options include Whiskey Caramel, Rum and Raisin, Sweet Basil, as well as Cookie Monster. Joy St. also serves pizza and coffee to go with your ice cream.
3. Wild Sheep Home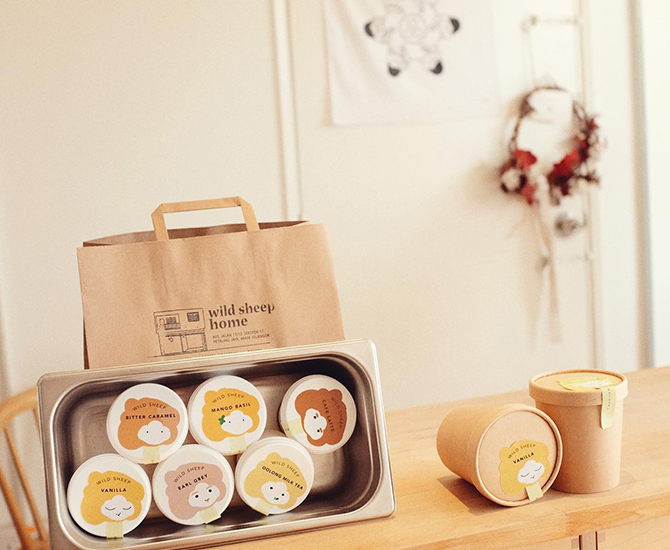 The company—operated by the team behind Wild Sheep Chase—specialises in small batch artisanal ice cream with natural ingredients and no artificial flavouring. Options include Oolong Milk Tea, Chrysanthemum, Mango Basil, Bitter Caramel, and Cafe Latte.
Website | Facebook | Instagram
4. Whimsical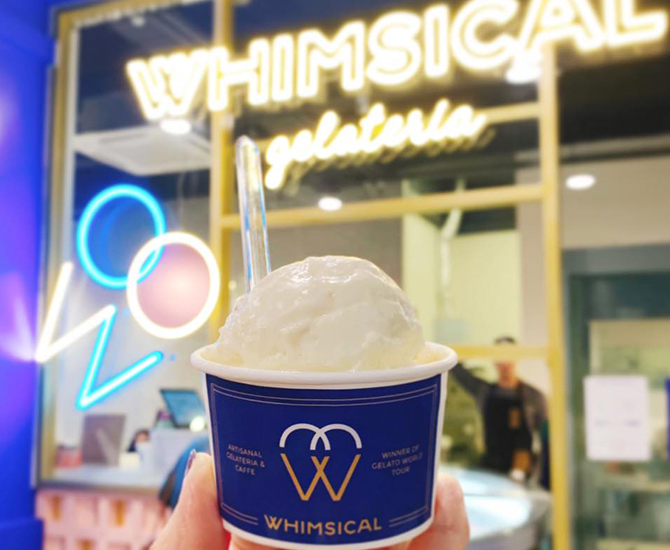 The popular ice cream joint recently moved from Publika to DesaPark City—serving artisan gelato and coffee. Known for unique flavours, options one can get here include Mint Choc Chip, Salted Gula Melaka, Chocolate and Cabernet Sauvignon, Uji Matcha and Jasmine, Avocado and Lime, as well as Watermelon Limeade.
5. Waka Waka Gelato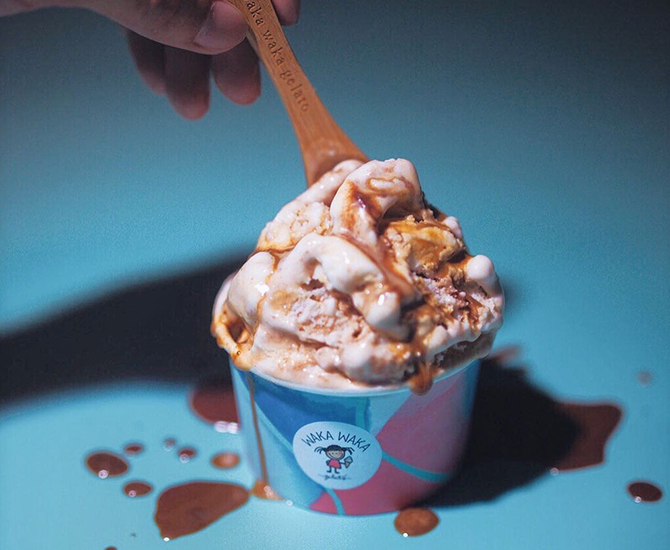 Known for freshly-made, home-churned ice cream, the Malaysian company believes in being generous especially in the ingredients they use. Creations at Waka Waka incorporates local flavours while still reminiscent of authentic Italian gelato. Flavours to try include Lemon Poppy Seed, Watermelon Sorbet, Kaya Butter Coconut, Salted Egg Yolk, and Dark Chocolate.
Website | Facebook | Instagram
6. Crème De La Crème (CDLC)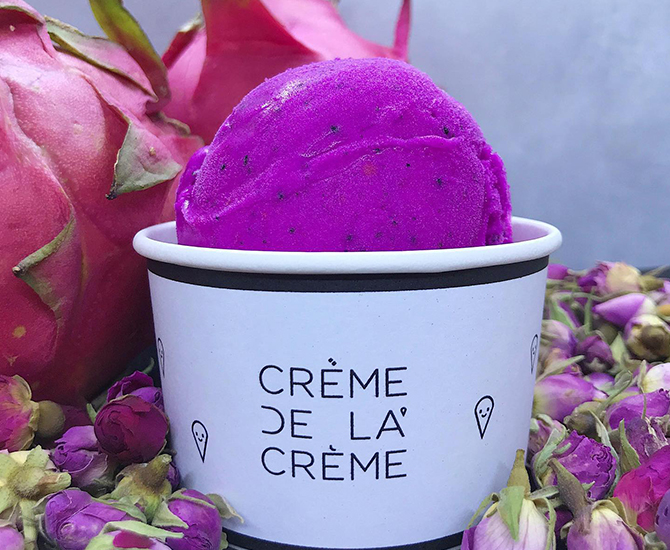 Offering artisanal ice cream and petits gâteaux, CDLC now has two two locations—Damansara Uptown and Mont Kiara. Flavours include Dragon Rose, Limau Assam, Pandan Kaya Toast, Beauty Elixir, and French Earl Grey.  
7. Pun's Ice Cream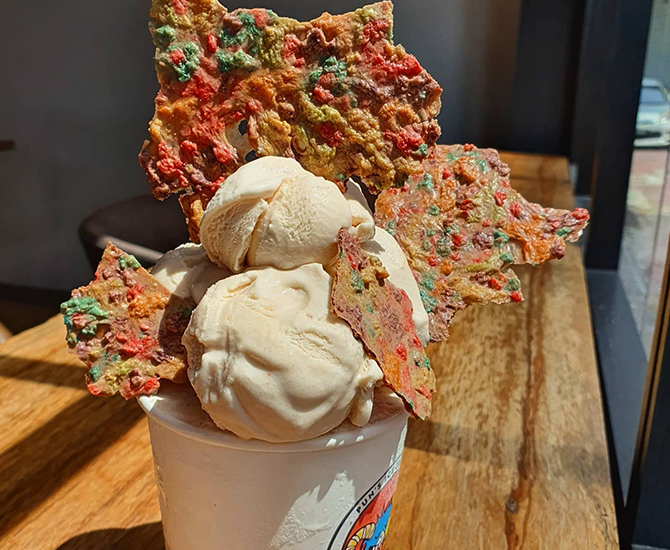 Whether you're going for the Strawberry or Cereal-ously ice cream flavours, expect palatable concoctions. You can also pair your dessert with one of their burgers from the restaurant's new menu.
Website | Facebook | Instagram
8. Frozen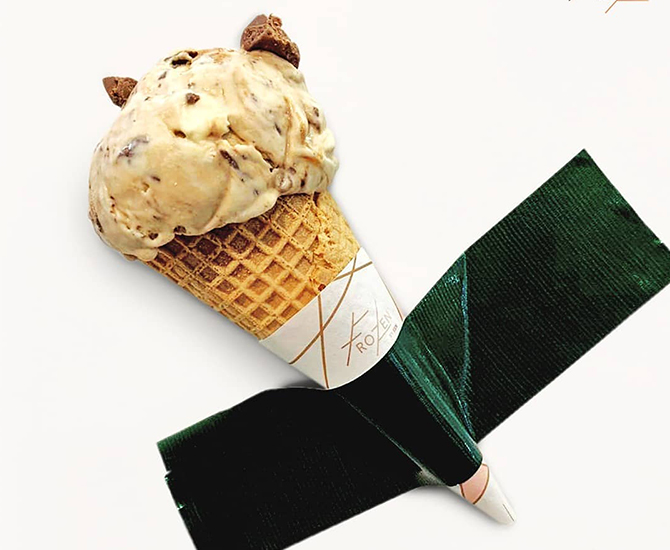 Serving locally-inspired and premium ice cream creations, Frozen is jointly created with Christy Tania from MasterChef Australia. In addition to ice cream cakes, interesting flavours here include Petai, Kaya Toast, Milo Dinosaur, Weiss Dark Chocolate, Strawberry Cheese, and Dulce de Café Leche.
Website | Facebook | Instagram
9. Jersey Jack Gelato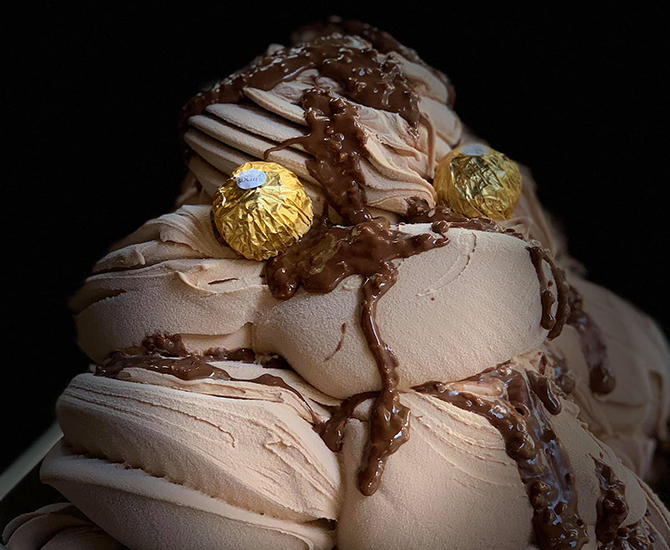 Established in 2015, the company is known for creamy and rich gelato—made using milk from Bright Cow farms in Sungai Buloh. There are more than 70 choices of gelato and sorbet to try, including Stracclatella, Gula Melaka and Coconut, and After Eight.
Website | Facebook | Instagram
10. Urban Artisan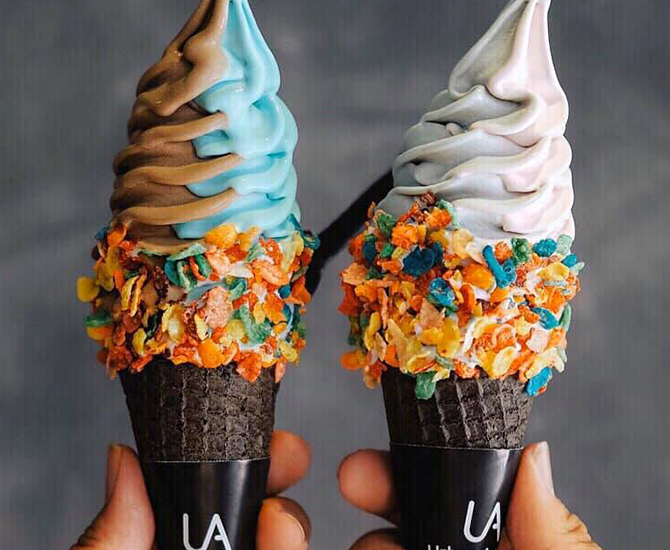 First launched in 2016 in Penang, Urban Artisan's soft serve is also available in KL. The team behind the brand constantly researches with new flavours and have so far, developed more than 50 flavours as well as created 250 creative twist flavours. The colourful concoctions are also really Instagrammable.
11. Softsrve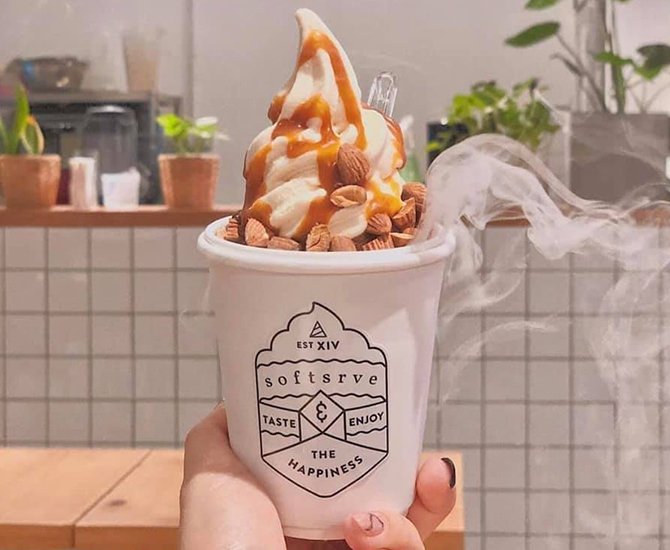 Founded in 2014, the popular ice cream brand has various locations throughout the city. The creations are all hand-crafted—including the Vanilla Cereal Milk and Deep Chocolate flavours. They are also known for their toppings, from Chocomel to Breakfast (with caramelised cornflakes).
12. Piccoli Lotti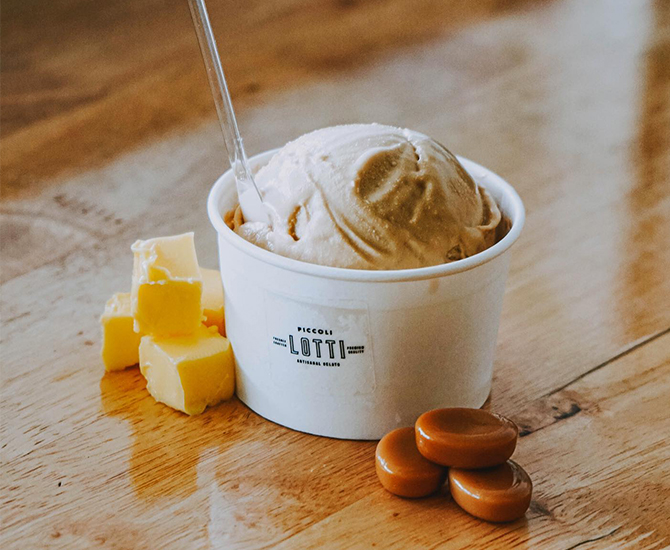 Now available in Damansara Kim, Melawati Mall, and Subang, gelato at Piccoli Lotti are made in small batches and crafted with natural ingredients. Flavour options include Sweet Potato, Salted Butter Caramel, and Mint Chocolate Chip.
13. Inside Scoop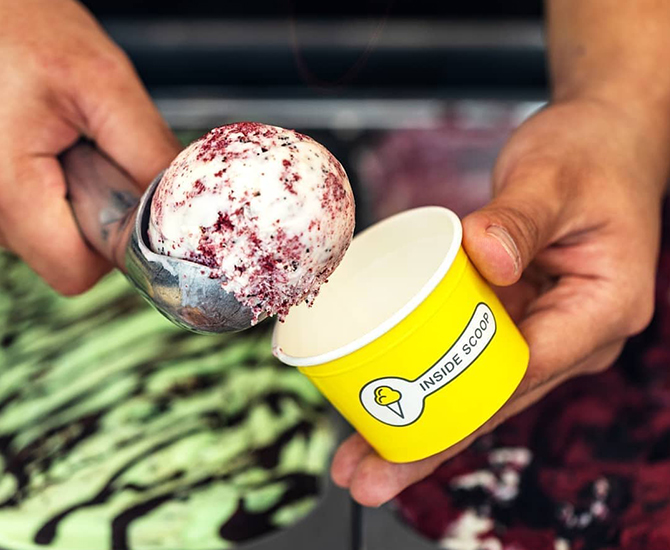 The well-known ice cream brand needs no introduction with locations throughout the country. Notable creations include Valrhona Chocolate, Cookies and Cream, Unicorn, and Durian. Inside Scoop also offers ice cream cakes and unique waffle concoctions.
Website | Facebook | Instagram

So, where will you be going next? Ice cream is a universally-adored edible invention and one that will never go out of style, especially during the warmer seasons (or all the time in Malaysia). There are a plethora of flavours and you will never run out of new concoctions to try. 
For more food guides, click here.